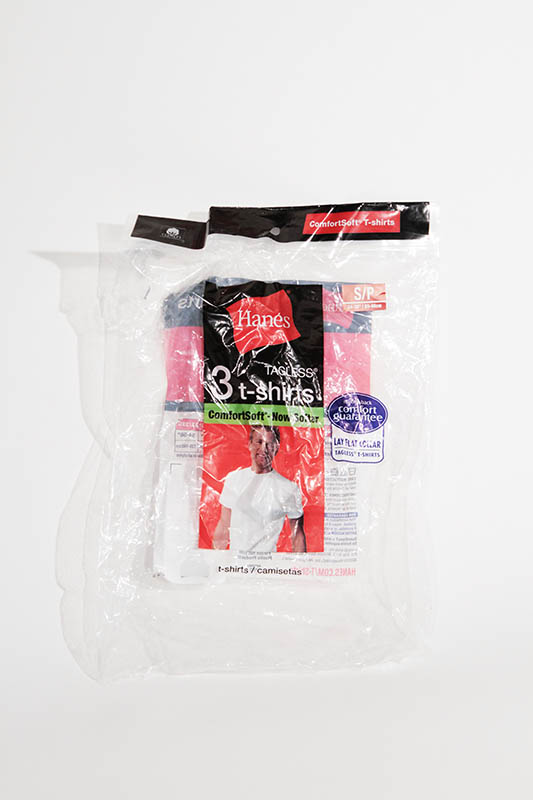 Performance at School of Visual Arts, 2015
A variation of Yoko Ono's Cut Piece. Instead of wearing my favorite dress (original score), I only wore Hanes's clothing.
Hanes clothing can be found in any retail store in the U.S and it is usually sold in packages of three, six or twelve pieces for very cheap.
After the performance was over and my clothing apart, I could put myself together again picking new pieces of clothing from the packages.